Associations
In line with our commitment to excellence, offers a number of training courses preparing professionals for certification exams given by International Associations in areas like management, finance and accounting, human resources and compensation management, sales and marketing, quality, administration as well as project management.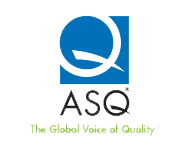 American Society for Quality (ASQ) Accreditation
Global Horizon Training Center provides courses in the region for the American Society for Quality (ASQ), the world leading authority on quality. With more than 100,000 members worldwide, ASQ advances learning, quality improvement and knowledge exchange to improve business results and create better workplaces and communities. We cover topics on six sigma green belts, lean principles and preparation for the certified Manager of Quality / Organization Excellence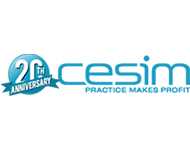 Cesim
Global Horizon Training Center runs workshops using Cesim's web-based business simulation games. These games are considered state of the art online educational tools developed to improve the participants understanding of various business concepts and help facilitate the risk free practice of business decisions in a highly interactive multiplayer environment. The online games integrate a range of concepts from various management related disciplines, including marketing, production, logistics, and financial decision-making. Hands-on concepts learned through the simulation workshops are applicable to industries and business scenarios across the region. More than 100,000 participants worldwide have taken advantage of this dynamic way of learning, in disciplines like international business and strategy, marketing management, small service business management, and hospitality management. Participants on Global Horizon's "The Business Management Simulation Workshop" will have the chance to practice this highly interactive tool.
Chartered Management Institute (CMI)
CMI, the only chartered body in the UK that awards management and leadership qualifications as well as the status of Chartered Manager, the hallmark of any professional manager. By fully attending Global Horizon's Certified Professional Manager, Certified Team Leader, Certified Administration and Office Management Professional, or The Certified Executive Assistant Program and successfully completing Global Horizon's test on the last day of the training, participants will receive Global Horizon's MPC certification and will be able to apply for CMI Certification Programs.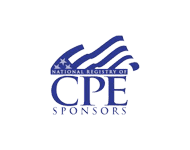 National Association of State Boards of Accountancy (NASBA) Accreditation
Founded in 1908, the National Association of State Boards of Accountancy (NASBA) has served as an association dedicated to enhancing the effectiveness of the country's 55 state boards of accountancy for more than 100 years. As a driving force within the accounting profession, NASBA accomplishes its mission by creating a forum for accounting regulators and practitioners to address issues relevant to the viability of the accounting profession. NASBA takes pride in offering its member boards a rich portfolio of products and services, all designed to effectively aid boards in their goal to protect the public.

EFQM
Global Horizon Training Center delivers EFQM's training courses. Global Horizon Training Center has a thorough understanding of the EFQM Excellence Model backed by a second-to-none track record in the training and consulting industry in the region. EFQM is a not-for-profit entity committed to help organizations drive improvement through the EFQM Excellence Model, a comprehensive management framework used by over 30,000 organizations in Europe and worldwide. The EFQM Model also serves as a basis for most private and public sector excellence and quality awards in the region. Global Horizon Training Center offers all 3 available EFQM courses which are: Leaders for Excellence, Journey to Excellence and the Internal Assessor Training.
HR Certification Institute (HRCI)
is an internationally certifying organization for the human resource profession and a global leader in developing rigorous exams to demonstrate mastery and real-world application of forward-thinking HR practices, policies and principles. Today, more than 120,000 professionals worldwide proudly maintain the HR Certification Institute's credentials as a mark of high professional distinction.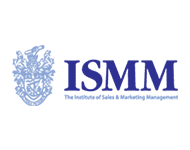 ISMM
Founded in 1911, ISMM has been the authoritative voice of selling and the custodian of sales standards, ethics and best practice for over 100 years. ISMM endorsement is a badge of recognition for the high quality sales and marketing training courses offered by Global Horizon Training Center.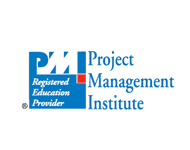 Project Management Institute (PMI ®) Certification
Global Horizon Training Center trainers are authorized to issue Category Three Professional Development Units (PDU) that can be used for the authorization to take the Project Management Professional (PMP) certification exam and for maintaining the PMP credentials.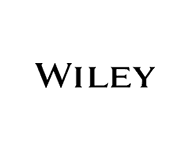 WILEY
Global Horizon Training Center provides The Leadership Challenge®, one of the most internationally recognized training programs on leadership. By attending this program, participants will benefit from the exceptional resources made available by Global Horizon Training Center.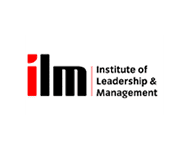 ILM
ILM is the leading provider of leadership and management qualifications in the UK and part of the wider City & Guilds Group, a global leader in skills development. City & Guilds was established in 1878 and is the oldest and largest awarding organisation in the UK. All delegates enrolled in these courses are also entitled to receive a 12-month FREE ILM studying membership. This free membership gives our learners access to a wealth of support to help with their studies and their leadership and management career.
Copyright Global Horizon Training Center © 2019